Free MBA Goals Essay Samples   

|

  
Aringo consultants are the top in the world!
In general, a strong career plan is one that brings the candidate to a very successful future, and one that is very likely to happen. This translates to 9 foundations for a strong career plan:
  Specific industry

Specific enough to make it unique and concrete.
For example, banking is "too broad" an industry, whereas Project Finance or Biotech Finance is more specific and therefore more unique and concrete.

Specific positions
Connection to past
Assured first step

Rather senior position
A company you work with/worked with
Impressive company description (i.e. largest…)

Unique career plan
Rich, famous or both in the long term
Likely and natural connection of goals
Community agenda
Sexy industry
In general, the more specific and personal the essay is, the better.
The key to the Career Essay:
Connect most sentences with the future goals and the industry name.
Most of the sentences should relate to the goals.
For example: Why School X?
Because Professor X is the world's best in Y, and I need Y to achieve my goal Z.
Necessary to have:
What are the short and long term career goals?
If the first step is assured – a VERY clear statement of this fact.
Because some admission readers may skim the essays, you want to make sure this paragraph is very noticeable (make it a separate paragraph), and to mention it twice if possible.
Nice, but not necessary, to have:
Repeated mention of the exact same industry name.
Why are these your goals (why do you feel they are the right goals for you)?
When/how were your goals conceived?
Why these goals of all possible goals in the world? Should be personal, deep.
OK to have:
How did your goals, once conceived, drive your actions/career choices up to here?
What elements/experiences in your past make you feel that these goals are realistic?
Any other details that a. promote and candidacy and b. answer the question: "what are my career goals and why these are my goals". It needs to be clear how these details are connected to explaining your goals.
Usually not OK to have:
Descriptions of the candidate's past/resume/background which are not clearly connected to the career goals – unless the essay question specifically asks for it.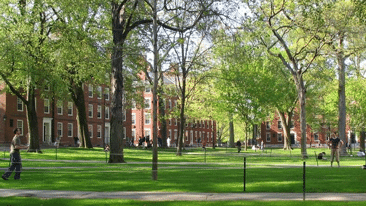 How can you improve your
Career Goals MBA Essays?
Aringo's experts can help you present yourself best
Try our admissions chances calculator