Free UCLA Anderson MBA Essay Samples   

|

  
Aringo consultants are the top in the world!
In the long run, my ultimate goal is to co-found a company in the field of new media devices. Anderson's specialized career path training directed at engineers, with options both for Moving Up and Moving Out makes it an ideal program directly matched with my background, education needs and future career plan. The fact that my career path is pre-modeled by Anderson's program, and Anderson maintains a consistent ranking as one of the worlds best programs for entrepreneurs, make me confident it will set me on a successful path to achieve my goals.
My short term goal is to seek a US-based position as Business Development Manager in a company such as Sony or Apple in a business group with a technological orientation in New Media or Mobile Devices. I look forward to leading the entrepreneurial initiatives and innovation such a position requires. Here I would be responsible for locating undeveloped market areas, and creating innovative business models for new products. My plan is to stay with this company for 4-5 years, fulfilling at least one other position in another business group, as I would like to broaden my knowledge of the markets more quickly in order to move on to pursue my own entrepreneurial venture. Eventually, I hope to return to the high tech industry in my country and work to found my own company.
My interest in pursuing management and marketing aspects of software development was sparked during my student job at WeFi when I participated in WeFi's teams' impressive marketing efforts for the product release. Since then I have worked as a software engineer in two leading International companies to solidify the technological foundation necessary to support my goals. I know that if I relied solely on my Engineering training I would probably be able to advance to project and even product management, but I will need an MBA if I am to advance to highest management positions, eventually starting my own venture. At this point I am eager to gain the specialized business training that Anderson's MBA could offer me to help achieve my goals.
One of the biggest attractions of Anderson is the Applied Managerial Research Program, which is unique in its breadth and extent. This level of real world training would provide an opportunity to meet with industry leaders that can help launch my career, and gain experience in the operational workings of a large US company while still in school. I believe this experience will offer me a serious edge over graduates of other programs who will not have this training when seeking my first job after graduation. I am excited to see how the required electives for the Engineering and Technology Management Career path address the exact skills of technology and project management and product development I will need for my post MBA positions. Another big attraction is the significant role that the Price Center plays in Anderson's program and how it could offer me key insights in the area of entrepreneurship. The unique opportunity to consult entrepreneurial firms for six month, and the amount of extra-curricular activities if offers, which is unparalleled to any other center in any other program, make me sure that I could gain skills and knowledge of new venture management that I know I will need in order to eventually start my own company.
In addition, Anderson's entrepreneurship orientation would gives me a distinct advantage utilizing the alumni network to forward my plans for my own future venture. Being a part of a network where many of its members are or were trained as entrepreneurs is a benefit other programs can't offer. It would assure that in the future I could consult and cooperate with people with similar goals who are more likely to have direct experience in areas that I will be working in myself.
Finally, I am eager to be a part of a program that emphasizes creating a supportive open community. I know myself to make friends quickly and working in cooperative environments has always made me achieve the best results. I spoke to MBA 2010 Arik Waldman, who assured me that at Anderson team play really shines both in and outside of the classroom, which I connect with as a core value in my own life and which I know will support my professional skills and assure a high quality social experience.
Amongst the activities offered by the Anderson Student Association, I will naturally join the Entrepreneur Association, but I am also looking forward to joining the Anderson Public Speaking Club as I was a passionate debater during my undergraduate degree. Also, I am excited about the opportunity to finally learn to surf.
It's easy to see why Anderson's MBA offers an advantage on so many important points for me and I look forward towards leveraging all of the advantages to help me achieve my future goals.
One thing people will find surprising about me is that I played rugby in a team and was even pretty good at it. I'm a 5'5" tall and weigh 140 lbs so people are usually surprised to hear I played such a physical sport, but for three years during high-school I played for the city team, I always opened and I never missed a game.
Though I was never the fastest or the strongest I have always been considered a good player. Thinking about my days playing rugby what I remember most is how much I enjoyed spending time with the team. We were a close group of friends and I think the team patriotism and companionship were what gave me the motivation to excel.
I played as scrumhalf; I was agile and could give a proper tackle, but I think my most significant part in the team was building the team's spirit. I'd motivate on difficult matches, make sure we were sportsmanlike when we were winning and always keep a fun atmosphere during practices.
My friends used to say I never give up. Indeed, every time we took the field I felt there's no way I'll let any of them down. Playing with the team I've suffered from a brain concussion, torn muscle, broken teeth and up till today my shoulder makes a ticking sound but I always came back to play and gave it my best.
In our first season's last game, seconds from the final whistle I stopped with a diving tackle an opponent player from scoring a try. We lost miserably that day but my friend and I still reminisce on that tackle, the tackle that got my invited to the national team.
I trained with the national team on several camps. Unfortunately when finally our first international game arrived – a friendship game against the South-African team, I missed it because I was accepted to the military's flight academy and was enlisted to the army before the match. Though disappointed by the unfortunate schedule I learnt that my experiences with the team have prepared me well for my time at the army and I soon found myself playing similar roles with my fellow trainees as I did with my teammates.
Insomnia
I couldn't sleep. Earlier that night, during my weekly poker game, I learned that a neighborhood nightclub is closing down after suffering losses. The sense of opportunity kept me awake. Jaded, I got out of bed, made two phone calls, and started writing my thoughts. A few hours later the paper was filled with ideas and calculations.
The plan
At 9 am, my friends Dan and Alex arrived. The sight of breakfast I prepared seemed to erase their crankiness from being woken up earlier that night. We then started reviewing my plan: Establishing a new nightclub.
My friends were skeptical. "How will we finance this?" asked Alex, "I'm not sure this is worth losing our regular jobs" said Dan. I then took the notes I made and presented my rough business plan, "This evolves taking a chance, I believe we can make it work" I said. Later, while washing the dishes, I wondered whether getting into business with friends was wise. I remember feeling good; I'd rather pursue such adventure with trustworthy friends than with strangers.
The pitch
Next, we met with the venue's owner and negotiated a cost and profit sharing method. Now we could set a date for the launching party and divide responsibilities amongst ourselves.
Diving in
I was in charge of sponsors and public relations. I realized every endorsement meant less money we'll have to invest. I approached a beverages supplier and negotiated a deal; in return for him sponsoring our invitations, we printed a picture of a drink he promoted. I also persuaded my sailing club, a diving club, and a flight school to give out lessons as prizes as endorsements and initiated an opening night raffle to attract more people.
Next, I established a public relations team. I only wanted to hire people who believed, like I did, we're going to do something great. I hired 35 people, created groups and appointed team leaders. We brainstormed PR strategies together such as a membership card.
With the help of team leaders, I guided our PR staff, monitored and coordinated the distribution of posters and invitations. I also oversaw the forming of our guest lists and helped negotiate special "birthday deals" with clients.
Opening night
Finally, opening night came. We expected 400 people to arrive, but more than 650 came. Our revenues totaled nearly $9,000, and we made a profit. I was incredibly proud of our team. Although I quickly realized I didn't enjoy working in the "nightlife scene", now that my initiative was running, my friends could continue without me.
For the rest of the season the club was at full capacity of 1,100 people.
Epilogue
In retrospect, taking this risk was an invaluable experience that taught me much about launching a business. I learned that working in teams motivates me to excel and gained more confidence in my abilities to lead people. I realized that thoroughly planning ahead can reduce much of the risk but creativity, resourcefulness and teamwork are crucial in solving problems on-the-go.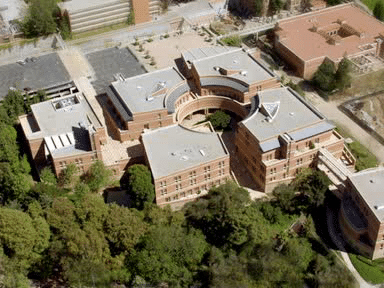 How can you improve your
UCLA Anderson MBA Essays?
Aringo's experts can help you present yourself best
Try our admission
chances calculator