Free Carnegie Mellon Tepper MBA Essay Samples   

|

  
Aringo consultants are the top in the world!
After graduating, I plan to pick up right where I left off as an entrepreneur in the software industry. My short-term career goal is to return to working full-time as CEO of the software start-up company I founded, which is a developing start-up company with a revolutionary concept aimed at changing product information consumption on the web. I plan to establish an American office for the company, which will serve as a marketing platform for broadening our customer base in the US. In the long run, I plan to lead my company to becoming a large public-held industry leader.
I am pursuing a formal business education in order to complete my background with the necessary knowledge and tools to lead an innovative technological company to success. When first researching MBA programs to find the optimal program for me, the 3 things that were most important to me were finding a top school, a program with good entrepreneurship and technology related courses and a small and intimate program. At an MBA conference earlier this year, I met Assistant Director of Masters Admissions, Ms. Annie Dolan, who introduced me to Carnegie Mellon. After talking to Tepper graduates at the fair and later reading more about Tepper online and contacting and meeting other students and graduates, I realized that Tepper's MBA is the perfect fit for me.
Combining courses in the fundamentals of management and scientific disciplines along with the elective entrepreneurship courses available at the "Entrepreneurship in Organizations" track will allow me to assemble a "toolbox" to efficiently serve me in my post MBA career. The syllabuses of the available entrepreneurship courses such as "Entrepreneurial Thought and Action" and "Funding Early Stage Ventures" are in perfect coherence with the in-depth business skills and knowledge I've targeted to acquire in an MBA. The additional practical courses and options such as "Developing and Funding Your Venture", the Swartz Entrepreneurial Leadership Speaker Series and the Donald H. Jones Center for Entrepreneurship are a great fit for my preference for learning through practical and "hands on" experiences. I'm interested in further developing the skills I learned while writing a business plan for my start-up this year – something I could accomplish by participating in "Entrepreneurship Business Planning". Due to the innovative and flexible nature of the Tepper MBA program and the available electives at Tepper and other top ranked schools at Carnegie Mellon, I feel that I will be able to assemble the most effective course selection for my goals.
This past September, I visited Carnegie Mellon and was hosted by the dean of the Mellon College of Science, Prof. Fredrick Gilman. During my visit I attended "Managing Organizations" class with Prof. Don Moore. I went on a campus tour and had lunch with students. Talking to first and second year students Mufu Na, Patrick Bosco, Ian Buggs and others and later also to Ms. Dolan on my interview, I was happy to discover that my preliminary impression of Tepper was actually quite accurate.
As a "people" person, I am interested in studying in a smaller group with intimate atmosphere, where I can really get to know all my colleagues, and establish new friendships and networks. From talking to professors, students and graduates, I believe that Tepper fits these criteria perfectly, which is why I hope to become a member of class of 2012 and a part of the Tepper community. Another added value for me is Pittsburgh's business-friendly community, recently named the second-best place among the America's largest cities to launch a new business by Fortune magazine. This, which makes the city an attractive place for me to position my company's American office post-MBA.
I believe that John F. Kennedy's perception in "ask not what your country can do for you, ask what you can do for your country" spans beyond the literal "country" to any organization or group you are a part of. Both in my military service and in my position of Testing Engineer at the company I worked for, I had the opportunity to be one of the founding members of new teams. From these experiences I learned that the formation of a new group is the perfect opportunity to take on new responsibilities and introduce new initiatives.
In forming the new special operations team in the military, I used the momentum to initiate new mission preparation techniques that were later adopted by other teams. I also took on responsibilities such as leading certain missions that until then had been led only by officers.
Working at a tech company while simultaneously attending university, I expanded the definition of my role and initiated a cooperative university-company development project that was adopted by the company upon its completion.
I see community involvement as another opportunity to initiate change and make an impact as part of a team. It's hard for me to imagine letting others set a social or political agenda for the place that I live without having a democratic say. I have been an active volunteer in social and political organizations for the past 13 years. After completing military service, I was asked to volunteer to stay an additional half-year, which I did happily, not wanting to leave my unit in the lurch. Since being discharged I have been actively volunteering in the unit I served in several days per year as a military reserve soldier.
I believe that the essence of working in a team is the joining of individual efforts towards reaching a goal. In my bachelor degree studies, I initiated and founded an online portal for the students in my class as a source for reference and related articles and books to help with our schoolwork. This portal was used by at least 60% of the 140 class members.
This past year, following a Business Plan Writing and Entrepreneurship course I took at Termiks Entrepreneurial Center, I became involved in an entrepreneurs forum which meets for discussions and speaker lectures. My participation showed me that making coming together as a group can also be helpful also in trying to achieve individual, yet like-minded goals.
I see a new MBA class as a great opportunity to continue working as a team member, making a contribution and taking new initiatives. As a student at Tepper, I plan to join clubs that are in my fields of interest. I see myself participating in the treks, speaker series and competitions of the Business & Technology Club and the Entrepreneurship & Venture Capital Club. I am very interested in applying and further developing the skills I learned while writing a business plan for my start-up – something I could accomplish by participating in the Tepper Business Plan Competition. I am also interested in applying what I learned in competing as a semi-finalist in an Exit 2009, an Internet start-up contest sponsored by Google, Intel and IBM, at the Tepper 90-Second Challenge. Also, as I always do in social events, I plan to take charge of the music and DJ at all suitable Tepper social events.
While working as System Engineer, The American Federal Communications Commission (FCC), as well as their European and Japanese counterparts, set a new standard which our products had to comply with in order to enter the market in Japan and increase our markets in the US and Europe. I was chosen to manage the international product certification process, lead a team of 3 in developing a new series of products and represent the company in supervising certification tests in the US and Japan.
As a new standard, there were few references to obtain the knowledge from, and no one in the company with prior experience to turn to. In addition, the project had to be completed quickly in order to be ready to participate in a large upcoming Japanese trial and supply advance order products to customers in the US.
First, I researched and learned all aspects of the new standard and planned how to design the software in accordance. Then, to make sure we will pass, I planned how to perform the necessary certification tests before flying abroad for the testing. To do this, I purchased $70,000 worth of equipment and software and created a work plan and schedule for each country. I negotiated the price of the certification tests with the labs in the US and, using the company's Japanese representatives, in Japan as well.
After completing all the necessary development, pre-testing and the European tests, we signed contracts with the authorized labs in the US and Japan, priced at over $120,000. I sent equipment to both countries, managing relations with customs to make sure my equipment reaches the labs on time, and made the necessary travel arrangements.
I traveled to the US for 10 days where I worked with Mr. McMillan, the Manager of RF testing at MET Labs. While in testing, one of our products failed some of the tests, and the lab blamed our equipment. I discovered it was actually their equipment that was faulty and proved this to Mr. McMillan. We passed the tests and I convinced the labs not to charge us another few thousand dollars for the extra testing time.
After returning from the US, I spent three 14-hour workdays preparing the necessary adjustments for the Japanese standard, and then flew off for a week of testing in Japan. I had very limited time because the lab only had a few days open for us. I needed to get the testing done in time to participate in the upcoming trial. Speaking through my English-Japanese translator I presented the schedule and prioritized tasks for my Japanese team of 3, as well as 3 lab personnel. I also convinced the lab manager to eliminate the duplicate tests, saving us 2 days, and allowing us to finish all the necessary tests for all the products.
Our products passed all the required certification tests in the US and Japan. This allowed us to reach out to new customers and expand our markets in the US and Europe and enter the Japanese market and expand our global market by an estimated 100%.
As a result of this experience I learned how to overcome obstacles such as geographical distance, language barriers, unfamiliar technologies and tight timelines. I also developed more confidence in my abilities after seeing that combining my engineering, business and leadership skills with hard work impacted my company's market share.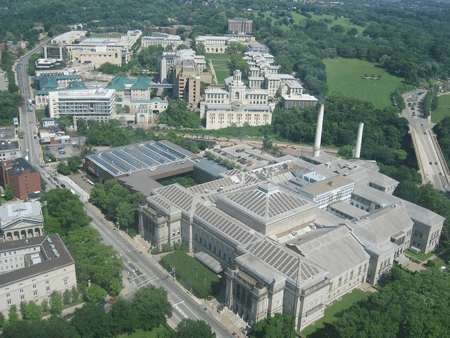 How can you improve your
Carnegie Mellon Tepper MBA Essays?
Aringo's experts can help you present yourself best
Try our admission
chances calculator