Free Michigan Ross MBA Essay Samples   

|

  
Aringo consultants are the top in the world!
I am a big believer in fighting against cruelty and helping those who cannot help themselves. One of my main values is animals' well-being. In the past 4 years I have been involved in my city's Society for the Prevention of Cruelty to Animals (SPCA). As part of my involvement I built a website for the organization which makes the adopting process more accessible. In addition, I helped in organizing a fund raising event in collaboration with my city's Rotary Club and my wife and I are raising dogs as a foster home whenever the city's kennel is overcrowded.
Therefore if I were not pursuing the career goal I described in question 1, I would pursue to become my city's SPCA CEO. Being a manager of a non-profit organization could teach me a great deal about solving numerous multi-disciplinary problems. I would deal with the government's and the municipal's bureaucracy for improving the animals' living conditions. I would deal with the fundraising from corporate companies and the general public because the SPCA relies only on donations. I would negotiate with animal food providers and private veterinarians in order to reduce prices thereby rescuing many more dogs. I would organize adoption events and collaborate with the police in order to increase the awareness of animal abuse and their abusers.
Dealing with all the above challenges when I am in a disadvantage position of being a non-profit organization without any financial background and while managing volunteers is without a doubt a very challenging mission.
However, more than the extensive multi-disciplinary management lessons I would receive in such a role, this alternate interest would stimulate me to wake up every morning and know that I dedicated my life to one of my most important values.
My time at the Air Force flight academy was one of the most challenging periods in my life.
The first difficulty was to cope with the tough fitness standards such as running increasing amounts of kilometers daily while carrying approximately 30 pounds of equipment.
However, the mental and emotional challenges were even more difficult. I started the course with no friends or confidants. This meant I had no one to rely on, while being evaluated on complicated tasks such as learning physics and aviation while barely sleeping and being woken in the middle of the night to train. What's worse, I was competing with my comrades for few spots, as every few weeks more candidates were reassigned elsewhere.
I discovered that my most important need was to make friends despite the competition. I decided to do this by supporting and motivating the people around me. I focused on offering encouragement, providing personal example, and staying optimistic. I also learned the value of keeping a healthy sense of humor even in the most stressful situations. I soon found out that the bonds I was creating were as powerful as friendships I've had for many years.
Although I was reassigned from the course after five months (due to insufficient flight proficiency) I gained so much from it. My most important area of growth was learning the incredible significance of teamwork and building strong ties with teammates. I especially learned to encourage others and motivate them to excel in the face of the toughest challenges. I quickly learned this made all of us stronger, while also preparing me to face the challenges ahead.
Finally, I acquired a strong proficiency in self feedback and self improvement from the sound teaching methodology of the course. I consider this one of my strongest skills and it has helped me overcome many challenges later on.
Several months back I was promoted to co-lead an ongoing tax audit of one of our team's biggest clients, the local branch of a multinational American technology conglomerate and one of the world's two largest companies. This was my first experience leading such project.
When I joined the audit was stuck. During eight meetings with the inspector, no progress was made from the evidential to the material debate. Moreover, inaccurate information was unintentionally presented to the inspector, who was threatening legal proceedings.
My objective was to identify previous errors and reduce the tax exposure. I realized that to succeed in this project I'll need to coordinate work with experts from various practices in our office to decipher the company's finances while smoothing the relationship with the inspector.
The following weeks I read countless contracts and financial reports. I divided the work to 11 disputed issues and held daily calls with the client to outline our approach. I consulted with 9 co-workers, including department chiefs, assigning preparation of supporting documentation according to field of expertise and defining negotiation strategies. Eventually I narrowed the scope to three issues that were mishandled by the company.
When I met with our client I discovered the next challenge: The Company's controller's refused to review things she already explained to my predecessor. She also said the parent company controllers were not responsive enough to her questions. I felt the best approach was not to confront her, but rather, become her partner. I suggested clearing my schedule and coming to her office. That way, I said, we could work faster and together convince the controllers to cooperate.
Over the next two days I felt I was gradually gaining her respect and affection. We spoke to roughly 10 finance personnel, auditors, lawyers, and site managers, with each conversation revealing more sections of the complete picture. Finally, I felt ready for the inspector.
I started by taking full responsibility for the team's previous mistakes and complemented the inspector for spotting them. Next, I provided information that strengthened the inspector's claim on two minor issues. Only then I presented my new evidential information.
The inspector said she was "extremely impressed" by our work. She jokingly added that if we keep this up we'll finish the case sometime this year. It seemed the atmosphere was getting friendlier.
In our next meeting I got to participate in material negotiation sessions. We accepted the inspector's position on two subjects, she accepted ours on six others and we compromised on two more. We resolved 10 of 11 points of disagreement.
Taking responsibility for promoting this project was instrumental in enhancing my professional self-confidence and exposing me to new aspects of our work. Overall, within three months we managed to nearly finalize a complicated tax audit that was virtually stuck.
The information we uncovered during our preparation allowed us to create two new projects for supporting departments in our firm and additional work for the audit team. These projects benefit both the client and our organization, creating profitable projects for us and strengthening our relationship with a major client while reducing our client's tax liability in its annual tax reports by hundreds of thousands of dollars.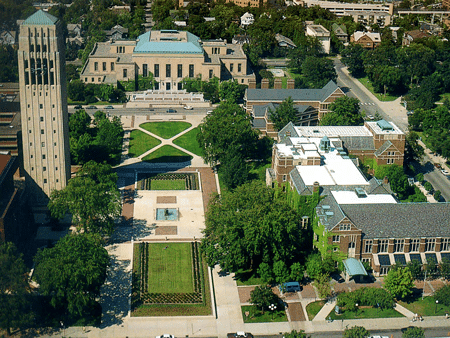 How can you improve your
Michigan Ross MBA Essays?
Aringo's experts can help you present yourself best
Try our admission
chances calculator