Free Kellogg MBA Essay Samples   

|

  
Aringo consultants are the top in the world!
Following my army service I started to work in an Internet Service Provider, as a Technical Supporter. After two months I had been promoted to Technical Support Supervisor. One day my supervisor came and told me I had been selected for Managers training. This is a six-day mandatory course that teaches the basics of management and leadership at my company. The course was to take place out of town and included accommodation arrangements. I enthusiastically accepted the offer. Following the training, I would be promoted to head of a team of eight supporters. This would be an excellent opportunity to merge my technical knowledge with the leadership skills I had developed in the army.. I was also excited about the new position's incentives, including a 20% increase in salary, which I desperately needed for a trip to Europe. I had been looking forward to this trip since my army service.
Then, two weeks before the course date, I learned that my girlfriend of two years had to have surgery, and it was to be performed during the week of the course. Recovery from this procedure would be extremely painful. I knew that her family would be by her side, but I felt strong instincts to support her by being there myself. On the other hand, the course was a big opportunity for my career development, and I had waited long time for it. In order to resolve the dilemma, I took several steps before reaching a decision. First, I verified that the surgery date was unchangeable. Then, I approached my supervisor and explained the situation. He told me that the next Managers training would take place only the next year. He checked the possibility of making an exception and allowing me to become a manager without having gone through the training, but it was not approved. He also emphasized that the company had made large efforts to enable the expensive training, so they expected me to do my utmost in order to participate. I also consulted with close friends and family, including my girlfriend's. They all insisted that I should take the course. A week before, after wrestling with this dilemma, I made my decision
I informed my supervisor that due to the circumstances, I would not be able to participate in the Managers training. I stood by my girlfriend's side during the hospitalization and the two-week recovery. Fortunately, the procedure went well, and I'm sure that my presence contributed to her comfort and relief. My supervisor got over my decision, and promised to see what he could do about getting me into the next year's training. During my army service I rejected several offers to participate in an officers training, so it wasn't my first time to turn down promotion. However, in this case I felt very comfortable and confident about it. I am proud of my decision, and to have put the needs of my loved one before my own personal gain. After all, that's the spirit of being a true "Supporter"…
I was raised by my mother, with my two older brothers leaving home when I was nine. From a young age I tried to assume more responsibilities upon myself and learned to be independent when needed, a characteristic that has been there throughout my life.
At the age of eighteen I was drafted to the army. For a year before that, I prepared myself both physically and mentally by jogging on the beach three times a week and carrying sacks of sand up the hills. Subsequently I was accepted to one of the army's elite units. Now, I had to adjust to working in highly demanding conditions in a hierarchical organization. As an independent person that was a great change. Nevertheless, this reality taught me priceless lessons.
In the army, I discovered the meaning of true teamwork. I have done things with my team that I couldn't have done without mutual help, such as walking 50 miles overnight with 45 pound weights. There I learned to share all I had, rely on others and put the group's interests before mine. The intense schedule taught me to work more effectively and better manage my time. I believe that these abilities will pay off for my Kellogg teams. I will know how to create the necessary synergy in my team and help bring efficient results by prioritizing tasks and stressing a joint effort.
At the age of twenty I became a platoon commander in charge of 45 soldiers 24 hours a day 365 days a year. Leading them in training and operational activity was the easy part. The challenge was in dealing with each individual's problems. Moreover, many of my subordinates came from totally different backgrounds than mine. I remember meeting a 24 years old soldier. He was telling me about his difficulties and I was sitting there stunned by his life story. Such experiences taught me how to approach and deal with diverse people, and I sure know what it means to help someone new. I will bring this knowledge with me to Kellogg.
When I was released from the army I went on the first of three trips, totaling 20 months, in Asia, Central and South America and Australia. In these trips I had an opportunity to meet people from places across the globe. Travelling alone for some periods taught me to interact and relate to new people. In the first year at Kellogg the dynamics would be quite similar, and I hope I can contribute to the acclimatization of my fellow students.
Last but not least is my consultancy experience from the past 3 years. In this time I had the chance to work in a wide range of organizations from different sectors: finance, infrastructure, pro-bono, heavy industry and more. I was involved in and led projects dealing with establishment of new units, standardization, and reorganization projects. Mostly, I dealt with strategic implementation projects. Therefore, I bring with me diverse knowledge and experience of creating and managing a change in some of my country's largest organizations, which operate both locally and internationally. I would love to share the insights I gained with my classmates, and I look forward to enriching my world with the insights of others.
I admit, I've always been a bit of a geek. My biggest passion as a teenager was playing Laser Tag, a laser arcade competition. Laser Quest, the town's premier arcade, was the center of my world back then, and where I was employed as an instructor.
However, Laser Quest was not a very lucrative establishment. In fact, it was teetering on the verge of bankruptcy, but it had a few young, repeat customers. These loyal customers represented untapped potential, so I proposed establishing a Laser League to spur continuous competition and more social interaction. The league was a hit, greatly increasing our revenues.
No less importantly, I learned a vital lesson, which over the years became one of the guiding values in my life: If I realize the full potential to make a change and take the initiative, I can make a real difference. With time I learned that empowering others to do the same is equally important, and can lead to unusual impact and results that were seemingly impossible before.
I remember the first time I felt I can really encourage others to make their lives better. Before I started my undergraduate degree I traveled in India and spent 3 weeks in a small village. Our group befriended our guesthouse owners, who a year before experienced a disaster when a fire burned their guesthouse and home. Now, they were very poor and considered relinquishing their business and moving away. Yet I was eager to help them stay.
While analyzing the situation, I noticed that most guesthouses around don't have a modern toilet room. I told the family that if they would be able to build a toilet, their guest house would be immensely more attractive. The father was reluctant, saying "costs are too high." I then pitched the idea to other guests and convinced them to help build the toilet room.
We traveled for half a day to buy the necessary materials and everybody helped to build the rest room, which was up and running in 3 days. The word was out, and more tourists came to spend their time in the guesthouse, helping cover the debts of rebuilding their home. Again, I learned that initiative and empowering others can make a real difference.
I took this attitude with me to my professional career as well. I was a young project manager appointed with the development of the international corporate site of one of the largest food companies in my country. Soon after, my client rejected the initial site design, saying it had no "vision or excitement in it". I quickly realized that to succeed in this project, we would need to deliver quality creative concepts.
However, this was a problem. For one thing, our company rarely provided creative services. Moreover, the project's budget included no allocation for such services. After some thought, I realized that some of our employees were skilled enough to produce quality creative concepts. I then decided to pitch to management forming our own in-house creative team.
I talked with my CEO, but he was initially against my idea. A day later I came up with my final "sales pitch". I offered that we do a pilot by delivering an initial creative concept just for the site's homepage and present it to the client. I was thrilled when my CEO agreed to give my idea a chance.
I assembled and led a 7-member creative team, we built a new creative concept, and presented it to our client. The client's Corporate Brand Manager was excited: "This creative team adds huge value to our project" he said. He then agreed to enlarge the original project budget by 15% to include our creative services. Eventually we delivered the corporate site and it was approved by our client, securing $1.2 million in revenues.
This experience reinforced what I already knew – if I succeed in empowering peers and subordinates to realize their full potential, we can do great things together as a team. This is exactly the attitude I want to take with me to Kellogg.
Surrounded by fellow students, the sharpest minds from a wide range of professional and cultural backgrounds, I want to do my best to empower follow students and work together as a team to get the most of our MBA experience, in study groups, group projects, and any program we take part in.
Moreover, I would love to share both my international and corporate experience and insights with fellow students during classes and in Kellogg's clubs, such as the Entrepreneurship Club, while helping other students realize their own initiatives.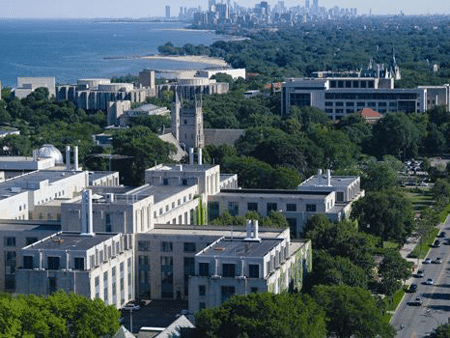 How do Aringo's clients do when they apply to Kellogg?
Aringo's admission rate is 100% higher than Kellogg's average.
How can you improve your Kellogg MBA Essays?
Aringo's experts can help you present yourself best